Torrington Dental Implants
We sometimes lose teeth for a number of reasons: sports injuries, natural decay, car accidents, etc... But there is an answer. Dental implants are a comfortable, easy way to fill in the gaps in your smile and make you feel good about showing off your full smile. We're proud to be your source for Torrington dental implants.
Image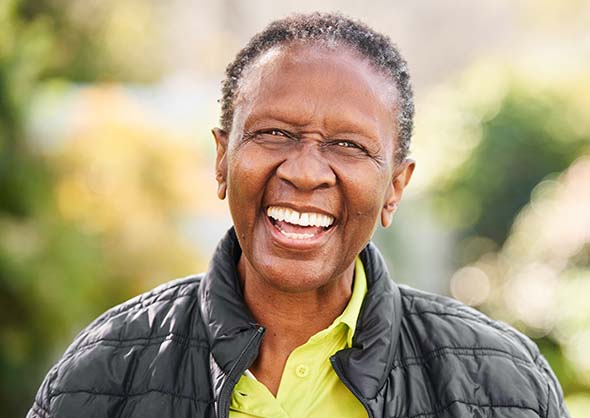 So what are they exactly? Dental implants consist of a titanium root form that is placed in your jaw, which then acts as a root. A high-quality crown is then attached to the rod, giving you the look and feel of a natural tooth.
Video: Implant procedure
There is another form of dental implant called mini-implants. This is a special method where a set of dentures snaps tight over the implants, eliminating the worry of shifting or displacement. These mini-implants are more affordable than larger implants, and a good alternative for many people.
Image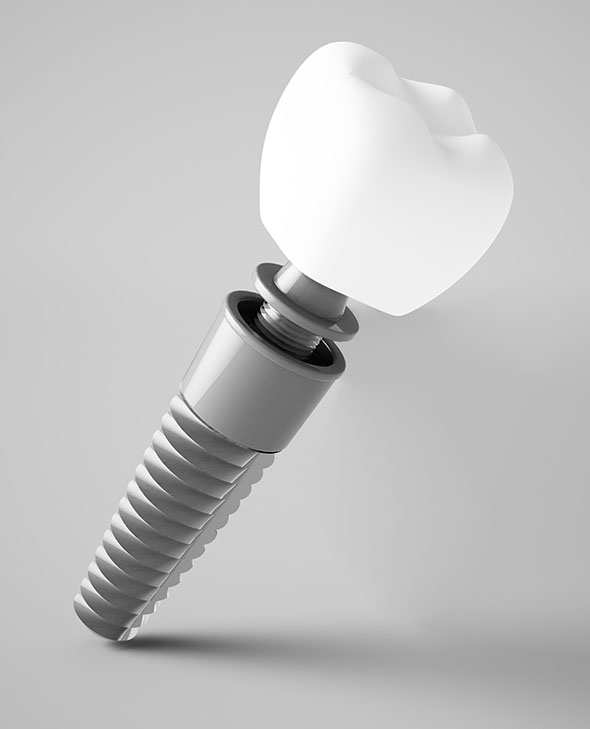 Frequently Asked Questions
How do I know if I'm a candidate for dental implants?
Most patients can benefit from dental implants to restore lost teeth. To see if implants will work for you, your dentist will examine your mouth and jaws to see what type of implant and restoration you need. Because the implant is placed in your jawbone, it might be necessary to strengthen the area with a bone augmentation.
Can I get an implant if I'm missing more than one tooth?
Yes, solutions such as implant-supported dentures and bridges are a great way to replace multiple adjacent missing teeth. Single implants can be used to restore multiple teeth that are not adjacent to one another.
How long does implant treatment take?
Implants are usually placed in two or three appointments. The length of treatment depends on whether you need bone augmentation, the number of implants needed, and how quickly your bone heals and bonds to the implant. Bonding usually takes 2-3 months for most patients.
When the implant has bonded, production and placement of the crown or other restoration can take one to three weeks.
How long will my dental implants last?
Implants are permanent, so with proper care they should last your entire life. Crowns and restorations wear out over time, so they will need to be replaced every 10 to 20 years. Regular brushing and flossing will help keep your implant healthy.
How do implants look and feel?
Once they are in place, implants look and feel like natural teeth. They are as strong as natural teeth so you will be able to chew food normally.
How do I take care of my implants?
Although implants don't get cavities, it's important to take care of them to prevent gum infections and other complications. Brush and floss around your implant just as you would your natural teeth and go for regular checkups and cleanings to make sure your implant stays healthy.
Related Videos