Torrington TMJ Disorder Treatment
TMJ symptoms are the following: popping of the jaw, difficulty swallowing, jaw pain and frequent headaches. If you have these, you may be suffering from Temporomandibular Joint Disorder (TMJ).
Image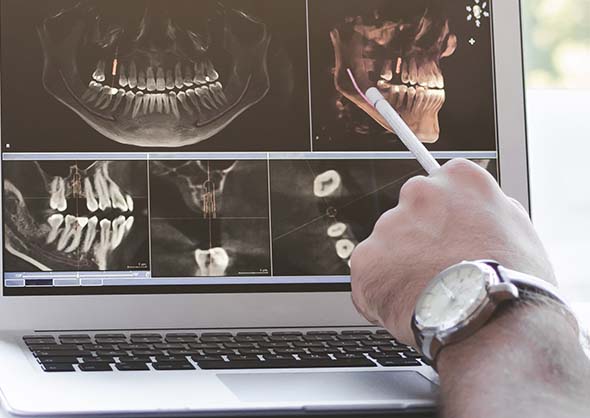 TMJ occurs when there is a problem with the joint that connects your jaw to your skull. This problem is often a painful inflammation.
Once the root cause is found, we will recommend the appropriate treatment to relieve symptoms. TMJ treatmeOur experienced dentist can assess your symptoms and come to a diagnosis. TMJ is usually caused by grinding of the teeth, poor tooth alignment or a pre-existing joint condition like arthritis. Treatment ranges from pain relief to orthodontic re-alignment.
Image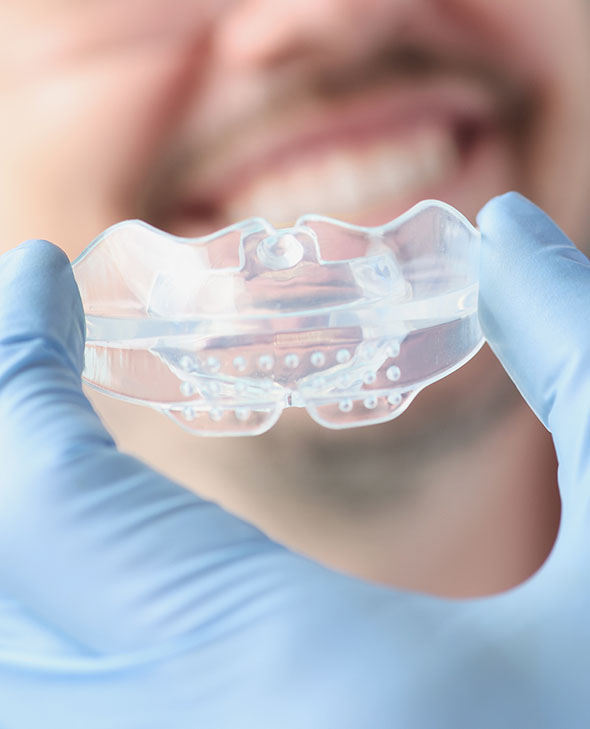 Frequently Asked Questions
Am I at risk of developing TMJ disorder?
The major risk factors for TMJ disorder are arthritis, jaw injuries, clenching or grinding teeth, chewing your fingernails or excessively chewing gum, misaligned teeth or bite, and connective tissue disease in the temporomandibular joint. Speak to your dentist to learn more.
What can I do at home to manage TMJ disorder symptoms?
If you are experiencing jaw pain, you may be able to find relief by gently massaging the muscles around your jaws. A warm or cold compress placed over the affected area may also help. Relaxing your jaw muscles can also bring relief. To relax your jaws, open your mouth so your teeth are slightly apart, and rest your tongue on the floor of your mouth. It can also help to reduce stress on your jaws by avoiding hard, sticky, or chewy foods.